The E-Literacy Programme
Sessions & Workshops
Free Introduction Training @ St Luke's Community Centre
Category
Free Introduction Sessions
Date
Thursday, 19 November 2015 17:45
Place
Saint Luke's Community Centre - 90 Central Street, London EC1V 8AJ

Email
This email address is being protected from spambots. You need JavaScript enabled to view it.

'Interesting and informative'

'BRILLIANT!'
'Very interesting'
'Easy to understand'
'Super! Tremendous amount compressed in a concise way'

We have run these free introduction sessions since January 2013 and this far have trained over 2,000 people.
You only need to know how to use Microsof
t Windows and a browser such as Microsoft Explorer, Google Chrome or Mozilla Firefox to start learning everything needed for building a professional website.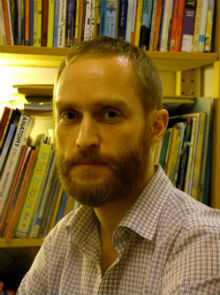 In these sessions you will be using a fully functional practice website www.aurateal.com to become familiar with creating content including uploading images and creating menu items to navigate to your newly created content. In about two hours we use the Joomla Content Management System and cPanel hosting software, to introduce you to hosting, content building, media tools, site navigation, modular design, directories of extensions and templates, SEO, and traditional marketing. We will also be able to answer all of your questions about building websites for your social, cultural, commercial and political enterprises.
If you have any questions you can contact Jed Keenan using the contact form, email or on 079 5096 3069. The session is run by Jed Keenan who has been building Joomla websites for 4 years. He is currently Chair of his award winning Residents' Association and has worked in public policy and community development for about 5 years including working as a researcher for Diane Abbott MP. He currently works as a website administrator and developer for London's largest Further Education College.
Joomla is a free open source content management system (CMS) and is very straightforward to learn and to use. It is about 7 years old and is in its 3rd generation. It is a worldwide community project and also slightly better than its closest rivals WordPress and Drupal. It is used by Peugeot, the Guggenheim Museum, Danone, etc.
We also provide 80 3-hour workshops a year to provide direct support, for anyone that wants it, in building and marketing websites at both the West Euston Partnership and Saint Luke's Community Centre. The cost to attend 80 workshops is £168 (£96 for concessions) or 20 workshops is £102 (£60 for concessions); 12-month subscription £2.21 (£1.26) per workshop or the 3-month subscription £5.37 (£3.16) per workshop and our ten most recently completed feedback forms are at the top and here:
'Very good introduction to the possibilities of website design'
'Great and insightful'
'Great. Really interesting content well presented'
'Excellent - learned a great deal as a complete novice and really enjoyed it!'
'Informative and enjoyable. Relaxed, informal atmosphere'